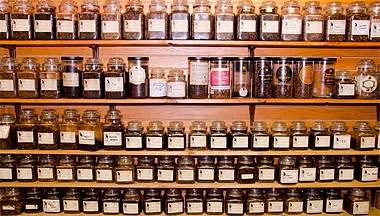 Due to credit card company policies concerning tobacco sales we are no longer able to accept payments by MasterCard over the internet.
Just For Him
1334 E. Battlefield
Springfield, MO 65804
USA
1-800-626-2971/417-886-8380
Due to the strictures caused by the COVID-19 situation our hours and modes of operation have changed. Please check our facebook page for updated information: http://www.facebook.com/JFHShop/
At Just for Him you can choose from over 100 different blends of bulk pipe tobaccos including many custom blends. A complete stock of over 350 of the best in new and used pipes ensure a diverse selection of choice name brand pipes able to please the most discriminating of collectors!
Our cigar selection is no less formidable as we carry over 50,000 of the most noted cigars in stock including Davidoff, Fuente, Macanudo, Excalibur, Cohiba, Torcido and so many more, all reasonably priced. Our years of experience will help you find that new or old favorite most suited to your individual tastes! 

You'll find hats for every season. Ascots, fedoras, captain's hats, the ever popular Indiana Jones hat and many more.
Look around and enjoy! If you have any questions or comments please feel free to contact us either by email or phone and we will be happy to help. Our tobacconists truly understand and enjoy this wonderful hobby of Pipes, Cigars, and Tobaccos!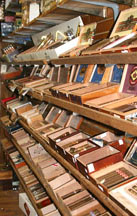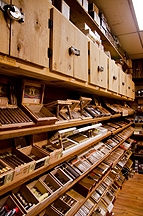 You must be of legal age in your country, state and city to purchase tobacco or tobacco related products on this website. By entering this website you confirm that you are of legal age in your country, state and city to purchase tobacco. Justforhim.com does not sell cigarettes or cigarette tobacco.